Majahuitas
A paradise in Puerto Vallarta, accessible only by yacht, catamaran, or boat. Majahuitas is located on a protected beach of Banderas Bay with crystal blue sea and an incredible variety of fish, making it a great spot for snorkeling and paddleboarding. During the day, enjoy the stunning view of Puerto Vallarta with restaurant and cocktail bar service. At night, Majahuitas transforms into a chic and trendy spot with resident DJs to dance the night away.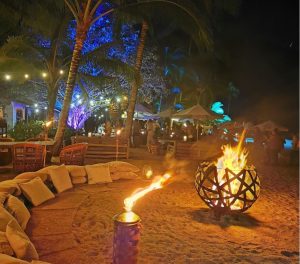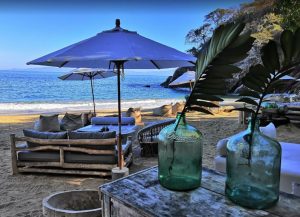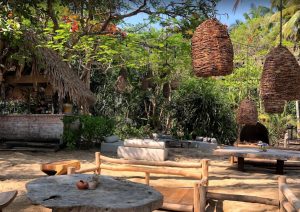 Mixto Villa
The ideal place to rest and relax. This beach club located in Quimixto beach has all the necessary to enjoy; Pool, restaurant service and cocktail bar. This unique location offers a wonderful experience with a view of the pelicans of Banderas Bay.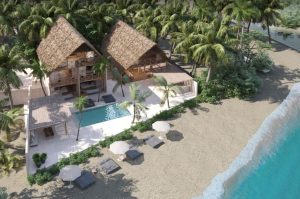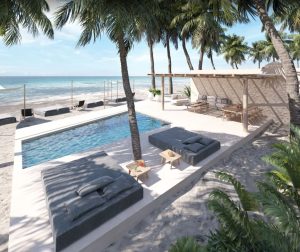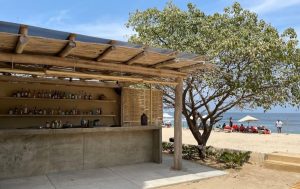 MozzaMare Casual Beach Gourmet
The perfect place to take a break in it´s incredible beach and spend the day at the oceanfront pool or in the delicious restaurant with pool service. Enjoy the sunset and romantic dinners in this idyllic spot.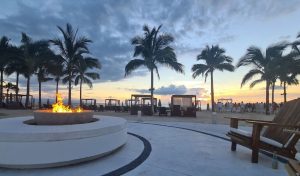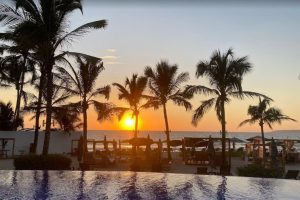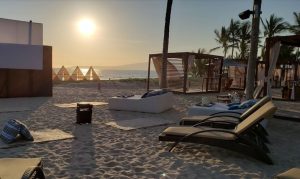 Casitas Maraikas
An Exclusive Hotel and Beach Club. The spot where you can relax all day with an incredible view on Banderas Bay, and by night, it transforms into an incredible beach club. Enjoy the music and delicious cocktails offered by the beach bar. Reach this place by renting a boat, yacht or catamaran.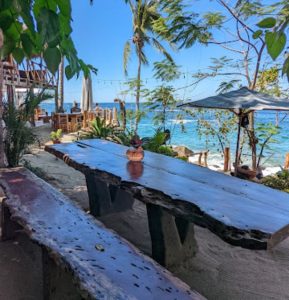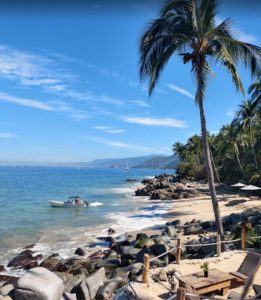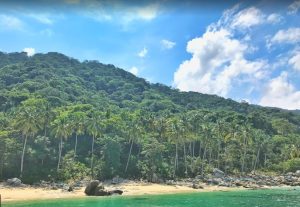 Punto Sayulita
A Luxurious Getaway. Escape the noisy life in Sayulita and relax in this exclusive beach club with a restaurant with infinity pool in a tropical and luxurious atmosphere.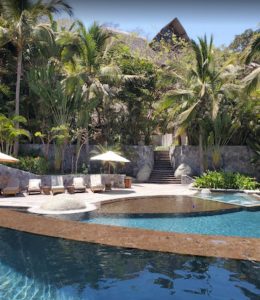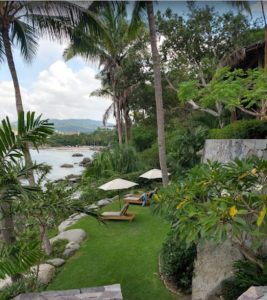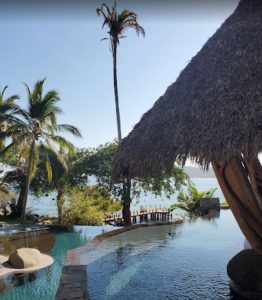 Tierra Tropical Beach club
Ideal for couples, you can spend the day at the pool and enjoy the sunset with a delicious cocktail in this amazing beach club located in San Pancho, Nayarit. Ideal to unwind after a yacht or boat ride in the bay.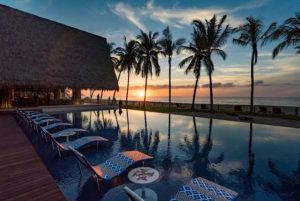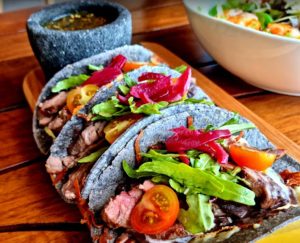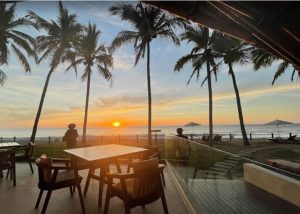 Sabel beach
The Family-friendly beach club. Take your family to this Nuevo Vallarta beach club with the most amazing seafood in Banderas Bay, featuring an infinity pool, hammocks, kayaking and paddle boarding and an exclusive area for children.